Urine treatment for your building
Once a site has been defined, we plan, build and install a urine treatment for your building.
Our systems are odourless.

We handle maintenance and remote operation of the systems, twice a year we collect the fertiliser, that will be sold as close as possible to its production site.
The distilled water recovered from the concentration can be re-used.
A return on investment is targeted in under 15 years of activity.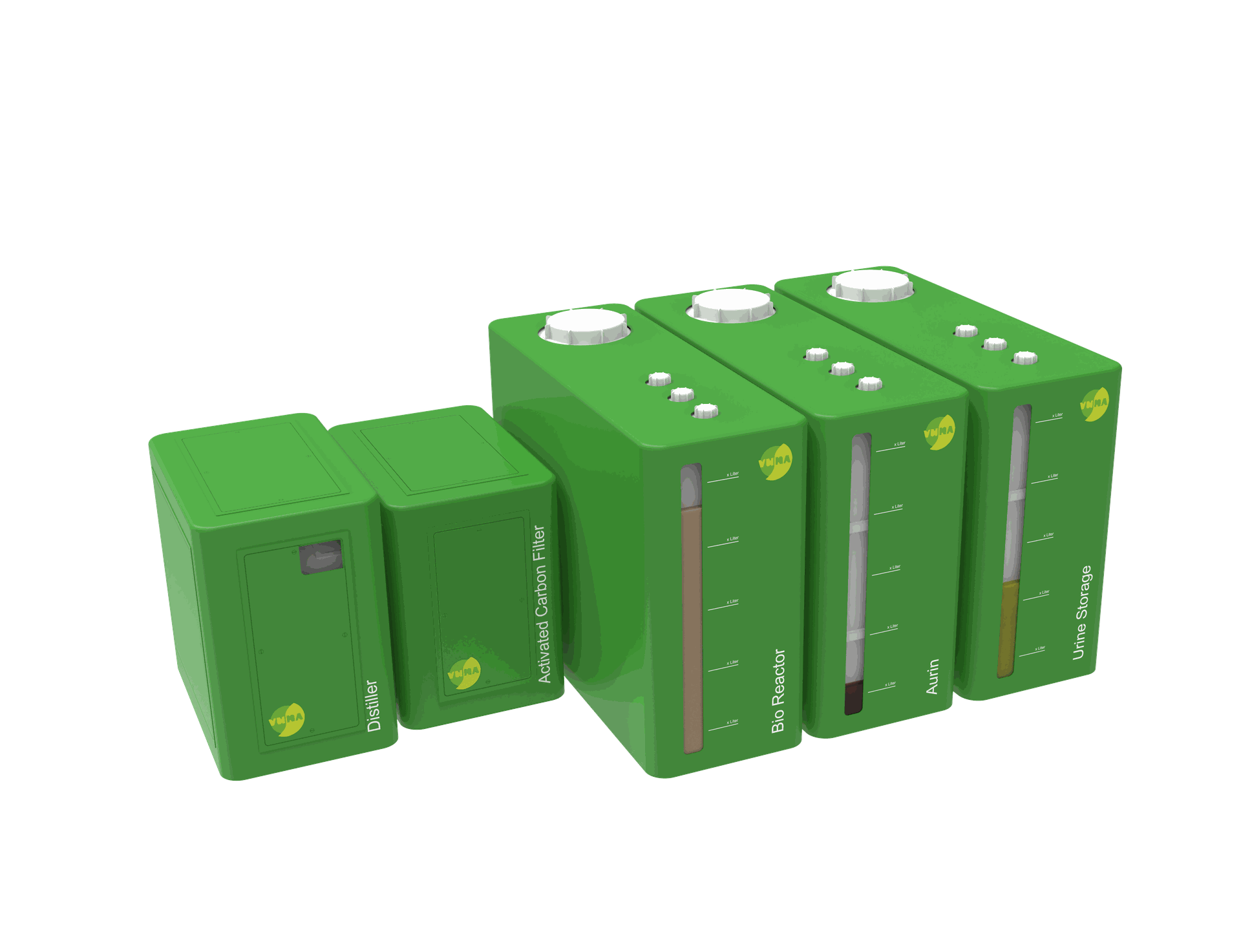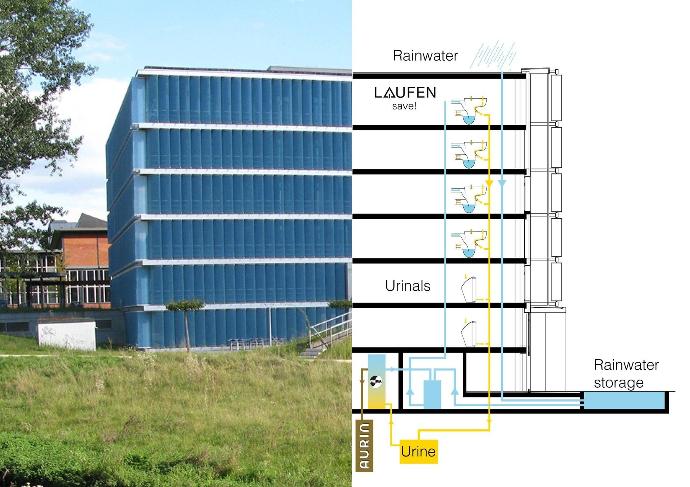 Planning
We collaborate with specialised engineering firms to deliver a feasibility studies, project planifications and environmental studies.
A double piping, urine diverting toilets and/or urinals are required to collect urine at the source.
Our early implication in the project planification is required to ensure that all technical requirements can be met.
For economical and practical reasons, we usually recommend treating the urine of a minimum of 300 users per day.
This is already a reality
We installed the first pilot urine treatment system, at Eawag, 10 years ago in Zurich.
In 2021 we increased its capacity for it to treat the urine of 3 different buildings all connected via an Urinoduct. This system can treat the urine mixed with flushed water of 400 people per day.
Those 10 years have allowed us to develop and acquire knowledge in urine separation and treatment systems.
Urine separation - save! by Laufen
"Save!" is a toilet design that uses a "urine trap" created by EOOS Design to separate urine using the hydrodynamic principle of the teapot effect and surface tension.
The design works for all genders and is incorporated into a wall-mounted WC by LAUFEN.
The WC is elegantly designed and can be incorporated into sophisticated bathroom designs.


Lower your CO₂ emissions
An independent life cycle assessment demonstrated the advantages of using our product as a fertiliser.
Based on that study, at the scale of a building, treating urine can reduce the CO₂ emissions from 1 to 1.5kg of CO₂ /m²/y.